About us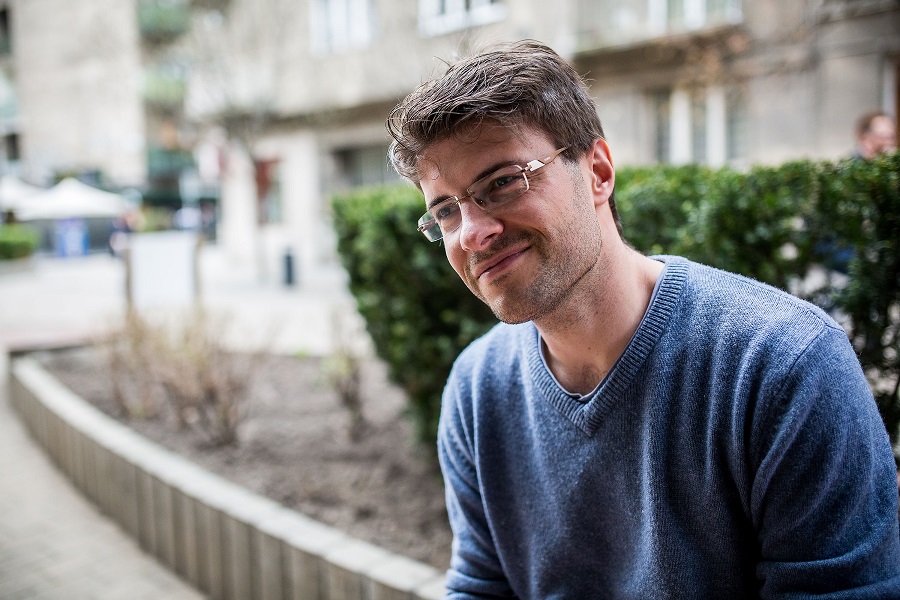 I am András, founder of MypersonalBudapest. And yes, I was that ambitious person who decided to design a tour that endeavors to show Hungary's and Budapest's true face and character in one single tour.
I think you may want to know a bit more about me and the attitude behind MypersonalBudapest.
I was born and raised here. My friends know me as a man with many emotions, ideas and plans. They say I have the typical spirit of an artist.:)
Life is my biggest interest. I am very keen to learn how life can be made really meaningful. The purpose of my life for me is to find its purpose. To find out how real love can be given and received. To find my way, the way that makes me excited. I have been given many gifts, and I feel I have to use these gifts for the benfit of others. Otherwise I just waste my gifts and my life.
Photo: Valter Berecz
My passion
I enjoy good talks, old-fashioned coffee houses, and people who have something to say.
I always loved discovering differences between cultures and lifestyles, and I always enjoyed observing that somewhere we are all the same.
I behave like a little child whenever I play tennis.
I love my country and I love my city.
I love Hungary, because I know and understand all the struggles Hungary has gone through.
I love the Hungarians for their hearts.

Finally, I love Hungary because of the countless things to do here: Hungary awaits everybody with a capital having one of the finest panoramas, awesome architectural heritage, great bath houses, beautiful people, vibrant cultural life, dishes full of character, quality wines, emotional musical heritage and fascinating gypsy music.
If you would like to know more about how I see Hungary and Budapest, you have to meet me!:)
You need to know about me that my heart beats for the unique places and activities the guidebooks don't talk about. I like when my guests experience what's beyond the surface here in Budapest and Hungary.
And all these things are true for my associates Balázs and Attila as well. We are colleagues and friends too. They share the same passion for Budapest. I hope you'll like these 2 photos of us!
How to contact?
E-mail: contact@mypersonalbudapest.com
Phone: + 36-70-428-8848
Web: mypersonalbudapest.com
My personal Budapest
Annovák unlimited partnership
H-1185 Budapest
Nap utca 28
Hungary